Episodes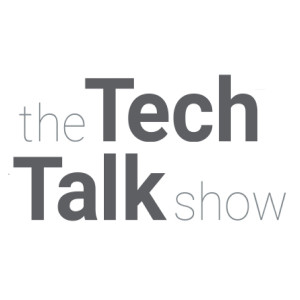 Thursday May 31, 2018
Thursday May 31, 2018
Erin Platts from SVB is joined by Animal Dynamics founder Alex Caccia
We read an article last week that said reading your phone in bed can badly damage your mental health… so we suggest something a little different – download this podcast and listen to another fantastic TechTalk Podcast like it's an interesting lullaby. The only problem is that it'll be too interesting and you won't fall asleep… oh well. 
As this show gets aired on a Thursday, we thought we'd try a little throwback… with a difference. You may recall that we had Tom Butterworth from Silicon Valley Bank on our show last year, it was a great interview and SVB do some great work and we wanted an update.
Erin Platts, Managing Director of Silicon Valley Bank Commercial Banking, came to visit us to discuss some extensive research they've compiled about women in tech. Erin had some valuable insight for us; are things improving? You'd better listen to find out.
Our next guest is involved in some tech which is truly mind-blowing. Alex Caccia found himself on our TechTalk22 list recently because of the work his company, Animal Dynamics, are undertaking. They've ripped up the rulebook on design and are building better machines based on animal movements – makes sense really. Hear about their drone based on a dragonfly.